TIPSI Lab
Es el nombre del equipo que se asegura de que las neveras y termos estén a la altura TIPSI.
Es bueno que sepan que TIPSI fue creado por nosotros mismos, por eso la calidad es tan importante.
Nuestras neveras portátiles son producidas localmente lo que nos permite estar presentes en cada etapa del proceso y ser testeadas correctamente en ambientes controlados.
-
It's the name of the team that makes sure our coolers are up to the task.
It is fair to say that we first created TIPSI for ourselves. As we are the first users of our products, quality is very important to us.
Our coolers are produced locally which allows us to control every steps of their creation. They are tested in the warmest condition to make sure you get the best experience.
¿Cómo funcionan nuestras neveras portátiles?
Hablemos de calor y aislamiento.
El calor se transfiere de 3 formas
CONDUCCIÓN
Transferencia de calor a través de un sólido (calentar una sartén en una estufa)

CONVECCIÓN
Transferencia de calor a través de un fluido o gas (agua hirviendo)

RADIACIÓN
Emisión de energía electromagnética (luz solar)
¿Cómo funciona tu TIPSI?
Los diferentes tipos de aislamiento funcionan a su manera para minimizar la transferencia de calor hacia nuestras neveras.
Nuestras espumas de células abiertas actúan como aislantes para reducir la conducción del calor.
Todas nuestras telas crean una barrera radiante que reduce y refleja la radiación de calor.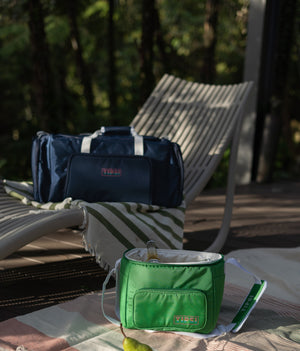 ¡Hasta 48 horas!
Queríamos estar presentes durante toda la fiesta por eso creamos la nevera ideal para aguantar hasta 48 horas.
¡Así que tranqui y a disfrutar!